A high-rise building in Moscow's business district that houses three Russian government ministries was struck by a drone for the second time in three days on Tuesday, August 1 in what Russia called an attempted Ukrainian "terrorist attack".
The building that was hit is known as the "IQ quarter", which houses the ministry of economic development, the digital ministry and the ministry of industry and trade. Video obtained by Reuters showed a section of its glass facade, high above the ground, had been destroyed by the impact.
Moscow has come under repeated drone attacks since early May, when two drones were fired at the roof of a building in the Kremlin.
While the attacks have not caused major damage, they have provoked widespread unease didn't favour Putin's narrative that Russia's "special military operation" in Ukraine is proceeding according to plan.
Read Also:
Viral Video Of A Lady Who Continued Eating After A Bird Perched On Her Plate And Ate Out Of Her Food
US Citizens and Others Will Need to Pay for a Visa to Travel to Europe Starting in 2024
"Indeed, a threat exists, it is obvious, but measures are being taken," Kremlin spokesman Dmitry Peskov told reporters, declining to comment further.
A Ukrainian presidential adviser in resoonse said Moscow should expect more drone attacks and "more war".
Moscow is rapidly getting used to a full-fledged war," Ukrainian presidential adviser Mykhailo Podolyak wrote on X, the social media platform previously known as Twitter.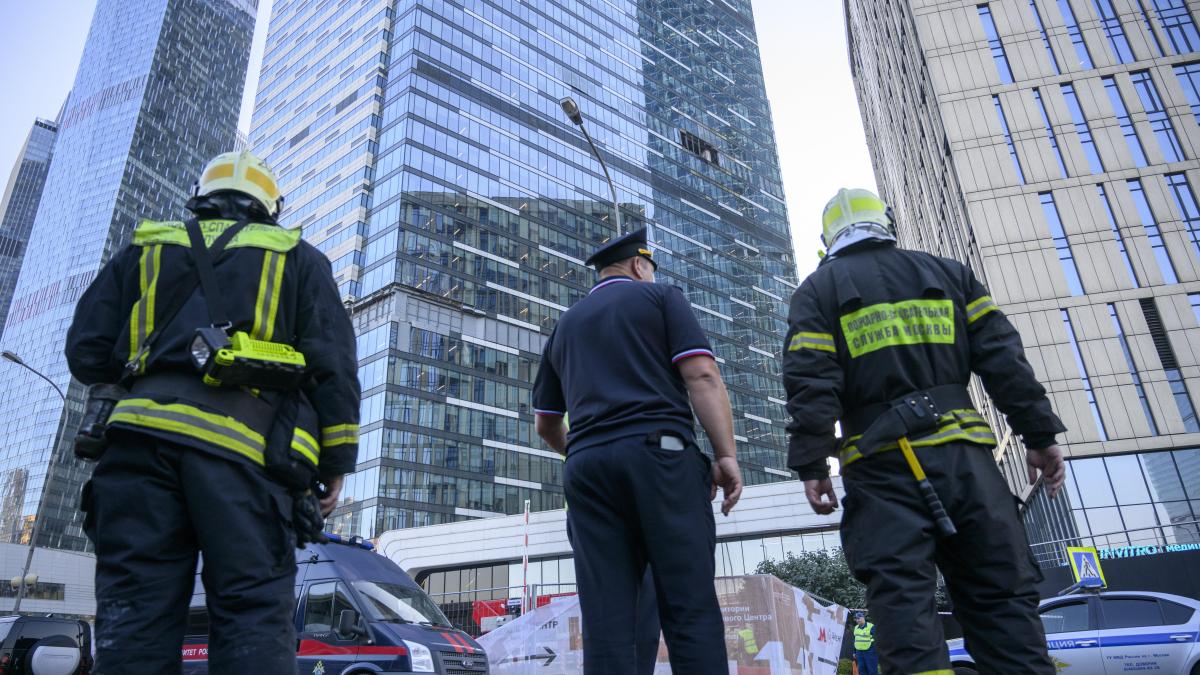 He said Russia should expect "more unidentified drones, more collapse, more civil conflicts, more war".
In a statement, the Russian defence ministry said it had thwarted the "attempted terrorist attack" and downed two drones west of the Moscow city centre.
It said another one was foiled by jamming equipment and went "out of control" before crashing into buildings in the Moskva-Citi business district.
Moscow Mayor Sergei Sobyanin said it hit the same tower that had been struck on Sunday. "The facade has been damaged on the 21st floor. Glazing was destroyed over 150 square metres," he said.
Watch the videos below
???? ???? BREAKING: 2 more drone strikes reported in the heart of Moscow – again in "Moskva City" elite business district. One of the explosions occurred at 00:50 on August 1st. pic.twitter.com/nZsJepH69p

— Igor Sushko (@igorsushko) August 1, 2023