A video making the rounds on social media shows the moment a woman got robbed in broad daylight.
She was returning from church on foot and was already close to her house when two men on a bike passed her.
By Henry Iheanacho
The bike made a U-turn and one of the men got down from to rob her, though she resisted for some seconds, he eventually dispossessed her of her bag.
Dramatic Moment Female Teacher Got Physical with Male Student for Disobeying Her 
She stood up and walked in a disheveled manner to her house gate which was just a few steps in front and just as she reached the gate, someone opened it to welcome her.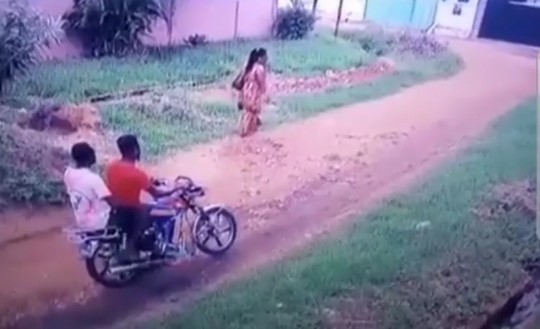 The woman seemed to have been crying and explaining the unfortunate incident which made more members of her family to rush out and passers-by also gathered.
See the Video Below
View this post on Instagram