An interesting encounter between a man and his wife's secret lover was captured in a video which surfaced on social media.
By Henry Iheanacho
The woman's husband seems to have returned home unannounced and this forced her boyfriend to seek an escape through the window.
Breaking: Kings Assemblies Has Canceled Shop for Free Program in  Port Harcourt Polo Club as over 31 People Stampede to Death (Video)
They apartment is located on the middle floor of a high rise building so the young lover had to risk his life jumping out of the window and running on the panes.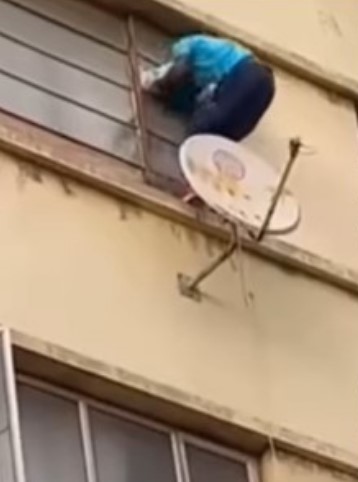 However, as he was escaping, the woman's husband opened one of the windows and tried to swiftly grab his legs but he was unsuccessful.
See Video Below
View this post on Instagram