A TikTok user has expressed her wish for her 3-month-old baby to become gay via a song she sang to him while holding him in her hands.
Read More:
Angry Husband Slaps Doctor at a Medical Conference, Accuses Him of Sexually Assaulting His Wife (video)
How DNA Identified Australian Man As Escaped US Fugitive Who Murdered His Parent
The lady who wore an outfit with an LGBTQ insignia on her son, sang "Gay baby, please be gay baby. You can be anything you want, but you have to be gay".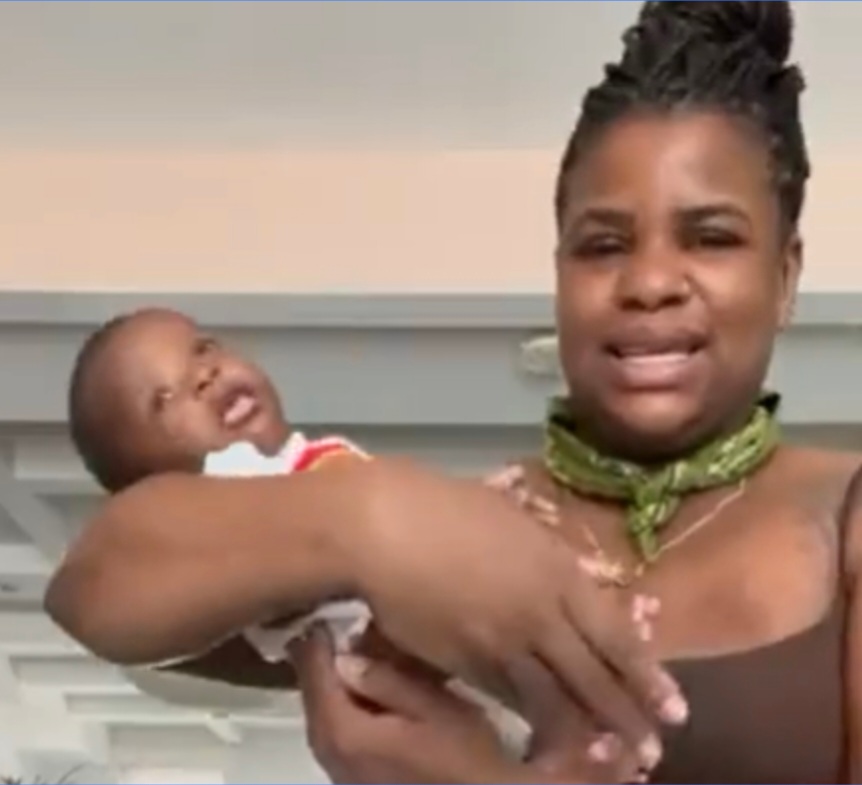 The video has been trailed by mixed reactions.
Watch below………
View this post on Instagram
Culled from LIB