A 22-year-old Nigerian lady, Nkem Vivian, has hit back at trolls shaming her for marrying a much older man.
Lady Shows off a N1.5m Apartment She Was Taken to by an Agent in Ogudu area of Lagos State (video)
The young woman and her German husband got married this year.
Sharing a TikTok video on her Instagram story on Friday, May 12, Nkem said she chose happiness over people's opinion.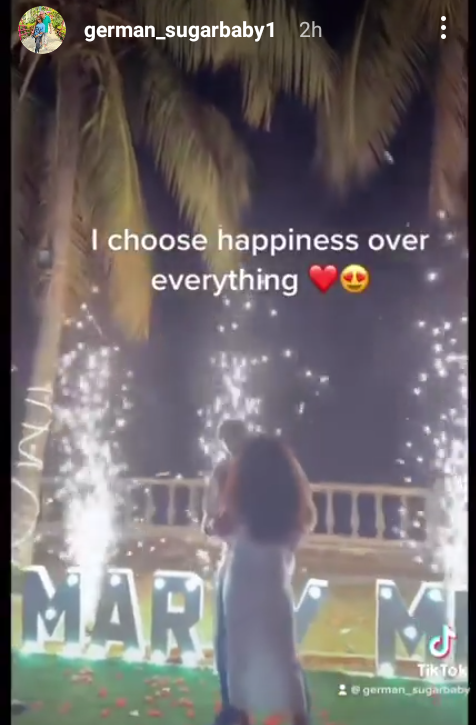 "I can't marry an old man because of what people will say. I choose happiness over everything," the caption on the video reads.
In another video, she covered her eyes with foreign currency notes.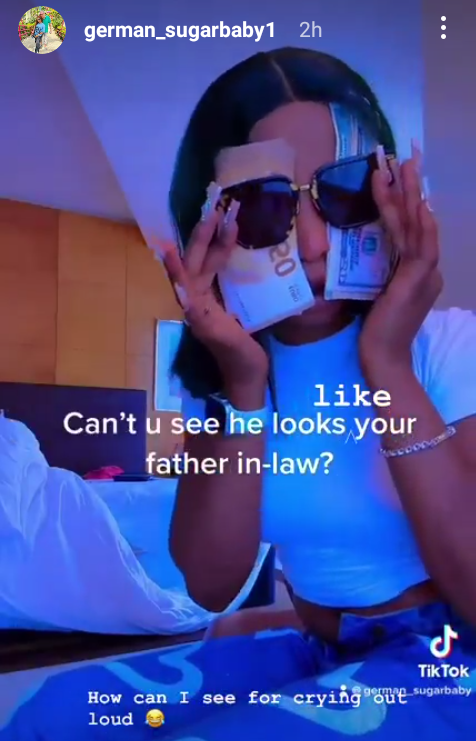 "Can't you see he looks like your father-in-law? How can I see for crying out loud?" she wrote.