A video which surfaced online captures the unbelievable moment a photographer was seemingly overcome by a spiritual force.
By Henry Iheanacho
The female photographer was doing a professional photoshoot for a client when she suddenly went into a trance.
In the trending video, she first looked normal and was adjusting the Agbada worn by her male client as a traditional worship song played in the background.
Portable Cries out after Narrowly Escaping being Kidnapped in Italy (Video)
However, after a few adjustments, she suddenly lost control of her consciousness and started screaming. She pulled off her wig and displayed unusual behaviour while the client watched her in shock.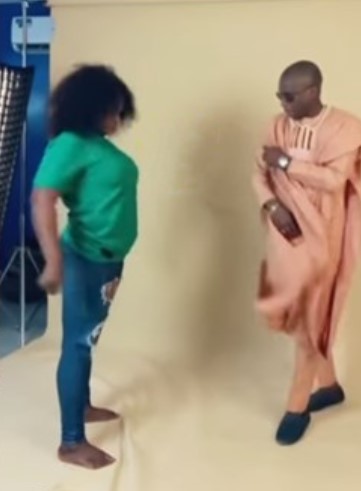 He tried to touch her to find out if she was alright, but the situation worsened so he repeatedly called out to the manager.
Watch the video below:
View this post on Instagram