A man visiting St. Peter's Basilica in the Vatican city stripped off his clothes and stood naked on the church's main altar to protest against the war in Ukraine, the Vatican has reported.
Ugandan Students from 13 Universities Protest Joe Biden's Sanction Threats over the Country's New Anti-gay Law (video)
According to photos taken by tourists shared on Italian media, the man had an inscription painted on his back calling for the children of Ukraine to be saved. The Vatican said the man also had self-inflicted cuts on his body from his fingernails.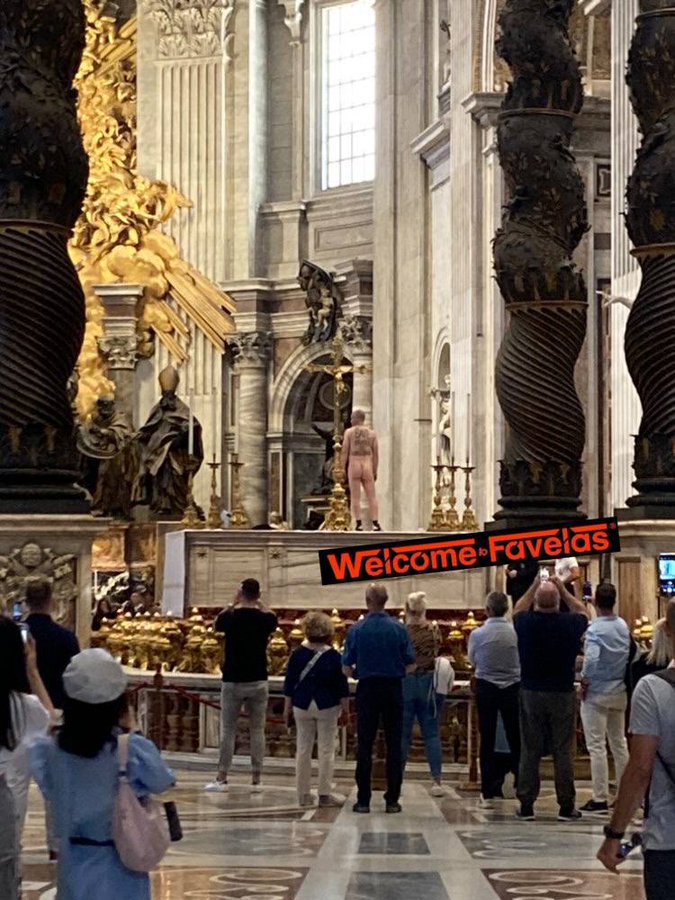 Vatican guards handed the man, who was not identified, over to Italian police. The episode occurred just before the basilica closed on Thursday afternoon, June 1.
Iowa Building Collapse (Pictures, Video) 
Russia invaded Ukraine on February 24, 2022,marking the largest war in Europe since World War II.