Officials believe two people are possibly still alive in the rubble of a building in Davenport, Iowa, nearly 48 hours after it partially collapsed.
Three other residents remain unaccounted for, the city's mayor said, with no deaths confirmed so far.
Ugandan Students from 13 Universities Protest Joe Biden's Sanction Threats over the Country's New Anti-gay Law (video)
On Monday, 52-year-old Lisa Brooks was rescued from the six-storey building after hiding under a sofa, her family told NBC News.
Nine people have been rescued since Sunday's incident, according to NBC.
Before Ms Brooks was rescued, city authorities had sent out a press release stating that the demolition of the building was expected to start on Tuesday.
The announcement prompted some protesters to gather outside the building – a century-old former hotel which housed 84 apartments and businesses.
Demolition plans were paused after Ms Brooks was found Monday evening. She was able to call for help after the phone in the apartment she was stuck in started working again, relatives said.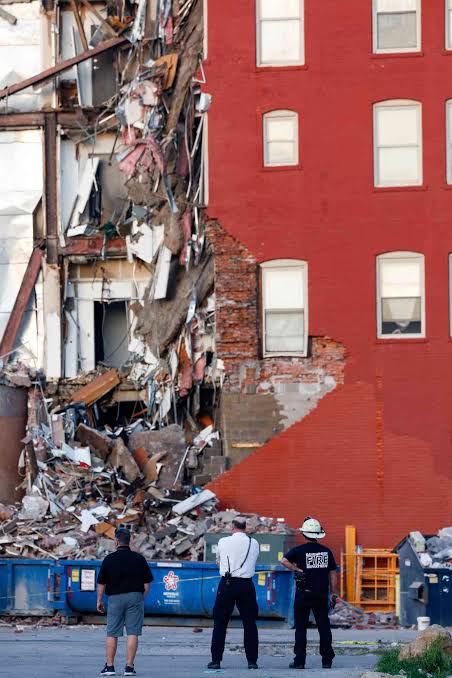 Davenport Mayor Mike Matson admitted that authorities did not know why she had not been found sooner.
"This is an active incident that is very fluid and ever-evolving," he said at a news conference on Tuesday.
April Hitchcock, whose brother Ryan is among those possibly still inside, said he had "probably not survived" and that her family wanted an orderly dismantling of the building to go ahead.
"I don't discount that he could be trapped under there miraculously," Ms Hitchcock told reporters. "But we don't want to see any other families lose their lives or anybody else be injured."
Roma Fans Attacked Referee, Antony Taylor And His Family At The Airport (Videos)
Officials believe the building is at risk of collapsing entirely and are looking at ways to bring the rest of it down safely to prevent injuries to emergency workers.
"You can't run up to a pile of rocks and start pulling things off," Davenport Fire Marshal Jim Morris said at the news conference. "There are a lot of things we have to factor".
Mr Morris said Tuesday that state experts are on site to determine the best course of action. He added that the building could come down "20 minutes after we leave here".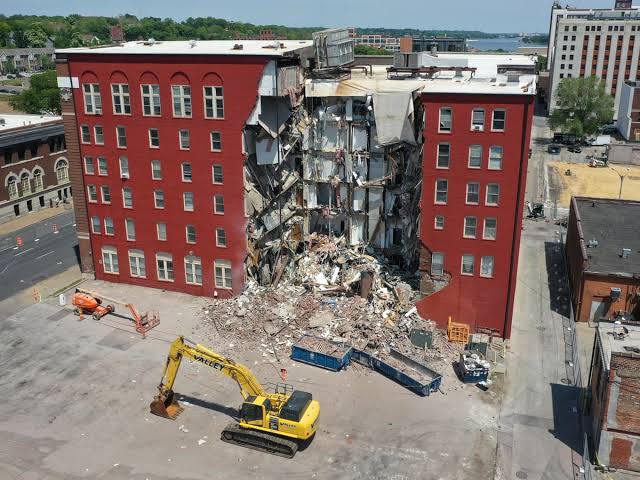 Seven people were rescued from multiple floors immediately after its collapse on Sunday, while twelve were able to walk out of the building on their own, the city's fire chief Michael Carlsten said earlier.
An eighth person was rescued earlier on Monday and was taken to hospital, Mr Carlsten added.
Roma Fans Attacked Referee, Antony Taylor And His Family At The Airport (Videos)
The city said on Monday evening that after "extensive rescue operations, no confirmed viable signs of life" have been found, adding that the police had also been working to contact all the individuals known to have been residents in the building.
During Monday's news conference, officials did not explain why they thought only two of the five people unaccounted for were still in the building.
The cause of the building's collapse remains unclear, but a gas leak and substantial water damage have been discovered.
See clip below: