A doctor has taken to Twitter, a micro blogging platform to elucidate on the effects of wearing heels on a regular.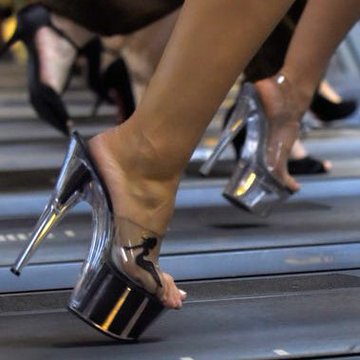 Read the post:
Stop normalizing wearing high heels regularly. This X-ray shows you exert much pressure on the bones of your feet by wearing steep high heels and this can increase your risk of bone pain, bone degeneration, blisters and osteoarthritis. 

E Dey Do Like Him Papa – Nigerians React to video of Davido's Son, Ifeanyi Angrily Storming off as Ice Cream Seller Tricks Him with Sleight of Hand 

The joints in your knees or foot can become arthritic if you wear high heels often. The pressure and imbalance caused by the high heels when standing or walking can make the cartilage in your knee and foot joints wear down over time.