KiiBy Henry Iheanacho 
A group of customers of a popular bank have allegedly been locked inside a banking hall after they stormed the financial institution to file complaints over outrageous SMS charges.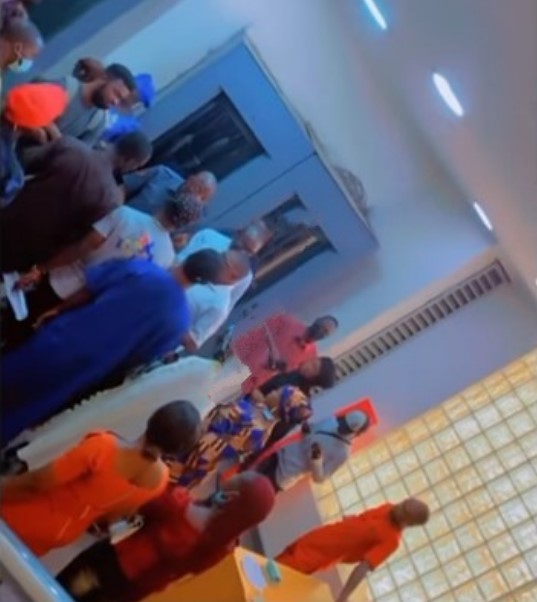 It was gathered that they showed up at a branch of the bank in Ilorin, Kwara state and were protesting furiously about how they've been charging them for SMS since 2016 and it has amounted to huge sums of money.
UK Prime minister, Boris Johnson 'Set to Announce Plans to Send Migrants to Rwanda to be Processed Under Secretive Deal Worth Millions to African Nation 
However, the bank said that nothing could be done to reverse the money and some of the customers were said to have started recording the bank officials.
Scared of what they might do with the footage when they go out, the bank manager allegedly ordered the security to lock them inside.
Swipe to watch video below:
View this post on Instagram