A Nigerian journalist took to Twitter to make the revelation.
A Nigerian journalist has alleged that the federal government approved N1.4 billion for purchase of vehicles for the government of Niger Republic.
Gunmen Shoot 7 People Dead In Orogwe, Imo. Display Corpses (Photo, Video)
David Hundeyin made the claim on Twitter.
By Thandiubani
He also shared an alleged document showing the approval by the federal government.
He wrote:
"I'm going to put this on Twitter because @WestAfricaWeek is a long-read platform that doesn't do breaking news, and this needs to be out there.
I've got hold of a budget office document showing @MBuhari approving N1.4 billion to buy vehicles for the government of Niger Republic.
I went ahead to confirm the account details provided in the document and sure enough it checks out.
Female Teacher had Sex with Boy, 13, in Classroom and Even Moved into His Apartment Complex 
Why is @MBuhari's government purchasing vehicles for a foreign government? Is this an extension of the same nonsensical decision-making that saw it prioritise a railway to Maradi?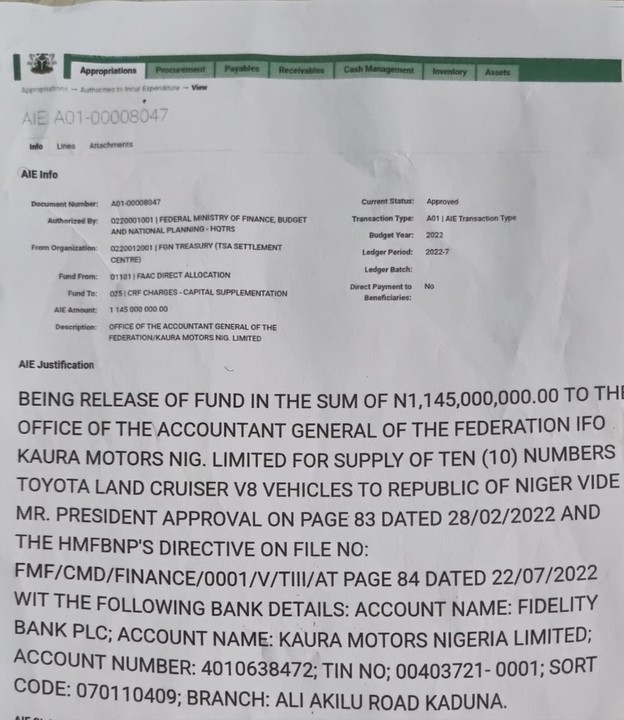 "President" @MBuhari over to you please.
Kindly explain why you are expending scarce Nigerian public sector resources on your Nigerièn cousins, and in such a brazen manner that you dare to let it appear on official Budget Office documentation.
Nigeria is waiting."
I'm going to put this on Twitter because @WestAfricaWeek is a long-read platform that doesn't do breaking news, and this needs to be out there.

I've got hold of a budget office document showing @MBuhari approving N1.4 billion to buy vehicles for the government of Niger Republic. pic.twitter.com/GDVx50cOJ0

— David Hundeyin (@DavidHundeyin) August 2, 2022