Nearly two months after Boris Johnson reluctantly announced his resignation on the steps of 10 Downing Street, Britain has finally chosen a new leader: Liz Truss.
Below are ten things you need to know about UK's new Prime Minister; Mary Elizabeth Truss as brought to you by Mr. Odewale Adesoye (A. K. A. Green Man).
1.
She was born in Oxford in 1975 and named Mary Elizabeth Truss, the eldest of four siblings and the only girl. But she hated her first name and preferred to be called Elizabeth.
2.
Her father, John Kenneth Truss, was a professor of mathematics at the University of Leeds and her mother, Priscilla Mary, was a teacher and a nurse.
Ugandan Pastor Flogs Church Members As Part Of Prayer In Viral Video
3.
She went to Oxford to read philosophy, politics and economics and was active in student politics as a Liberal-Democrat member.
4.
While at Oxford, Truss switched to the Conservatives and joined the party in 1996 when factionalism was rampant under John Major's leadership. She met her future husband, Hugh O'Leary, an accountant the following year at a Conservative party convention and they married in 2000.
5.
Truss contested as a Tory candidate for Hemsworth, West Yorkshire, in the general election of 2001 and lost. She was defeated once again when she contested from another seat in west Yorkshire, Calder Valley in 2005.
6.
She was finally elected as a councillor in Greenwich in 2006. Two years later she joined the right-of-centre Reform think-tank.
Fresh Reactions Trail 2019 Controversial Video Of Remi Tinubu Asking Deities To Chase Igbos Out Of Lagos (Video)
7.
Since becoming an MP in 2010, she has worked under three PMs and held six ministerial posts, becoming the first female lord chancellor in 2016 — the highest officer of the Crown.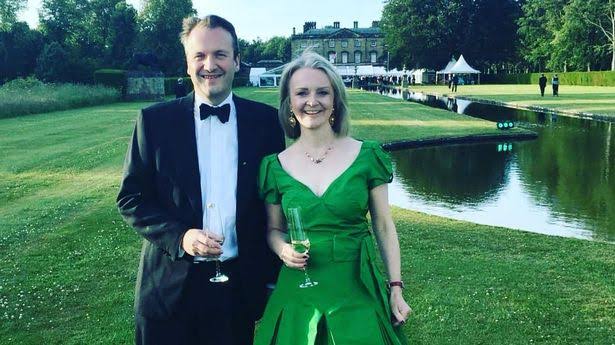 8.
Two years after becoming an MP, she entered the government as an education minister in 2012 and an environment secretary in 2014.
9.
In 2021, she was made the foreign secretary, one of the senior-most jobs in the government.
10.
Her strong criticism of Vladimir Putin for the Ukraine war has led to a rise in her popularity among Tory members. Her success in securing the release of two British-Iranian nationals who were detained in Iran, also added to her rising stock.