Sarah de Lagarde will become the first person in the world to use the bionic arm after suffering a a double amputation following a horrifying accident on the London Underground train station
Sarah de Lagarde was run over by two Tube trains at High Barnet station after she lost her footing and fell down the gap between the train and platform edge in September 2022.
Read Also:
US Rapper, Travis Scott Spotted At A Village In Kano State (Video)
Her right arm and leg were crushed by a train as it left the station, and her injuries were worsened when she was hit by another train pulling in.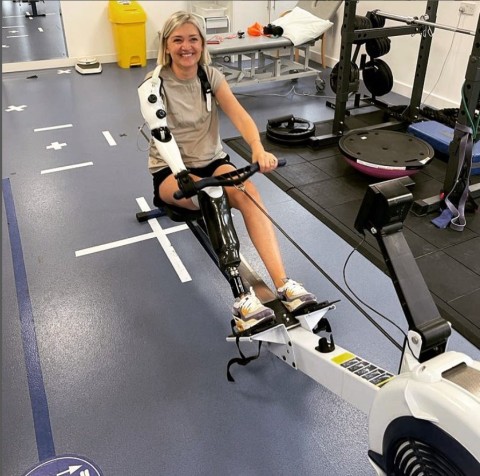 Ms de Lagarde, from Camden, north London, cried out for help for 15 minutes before somebody heard her and alerted emergency services.
She was the airlifted to hospital and admitted to a specialist unit after the incident, which happened as she travelled home from work.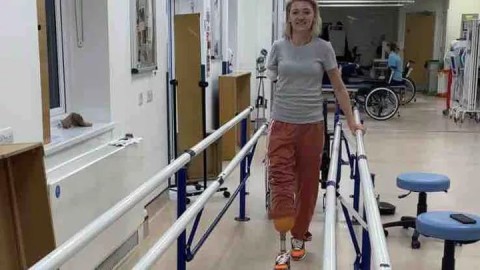 Sadly, the mother of two lost both her arm and leg, but she will now become the first person in the world to use a new Artitifical intelligence arm that can read her mind.
She claims the £250,000 bionic arm has software that can learn the movements she makes 'most frequently' and will 'make it easier for me to do them' over time.
Her brain will be able to move the arms as she becomes '20 per cent robot' and '80 percent human', reports The Times.
'The socket will attach to my upper arm and it will have sensors which detect my muscle twitches,' she said.
'Drunk' Woman Posing as Child Protective Services Worker Tries to Lure 4-year-old Neighbour into Her Car (video)
'And the software will convert those impulses into arm movements.'
She added: 'I have seen videos where the hand is able to hold an egg with three fingers or pick up a coin from a table.'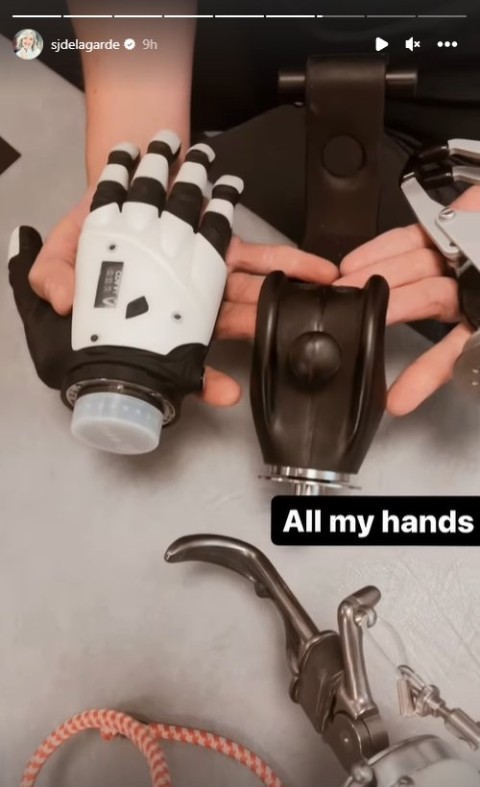 Her family started fundraising for the bionic arm when they were told it is difficult to get above the elbow prosthetics and would need to pay for a 'decent functioning arm' privately.
The page raised in excess of £290,000 and she says her daughters are now 'really excited' to see the new technology in action.
In her most recent update on the page in April this year, she said she was able to go on her first trip as a family since she was injured.
See The Stunning Moment A Fan Slapped Popular Singer, Ava Max On Stage (Video)
She said: 'It's completely out of my comfort zone but I feel strongly about reclaiming the things I used to enjoy so much before the accident.
'7 months ago I was able bodied and climbed Kilimanjaro. 6 months ago I was in a hospital bed, thinking I would never, ever be able to walk, let alone hike again.
'And now I've proved myself wrong. My grin couldn't be bigger.'