The world of tech and offers regarding remote jobs in Nigeria are gradually becoming a tool for fraudulent activities. Also, due to the high rate of unemployment in the country, many youths are falling prey to these fraudsters and imposters.
One of such victims is Jeffrey, a young promising Nigerian desperately in search for a remote job as a web developer. He was recommended to someone who in turn connected him to a man by name "Jacob Eigbadon" as claimed, the owner of Stringwall in Lagos.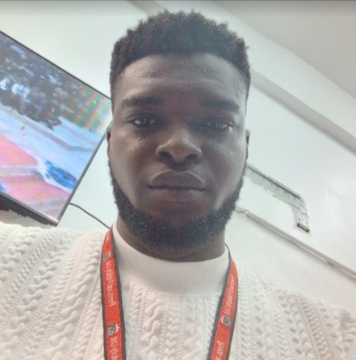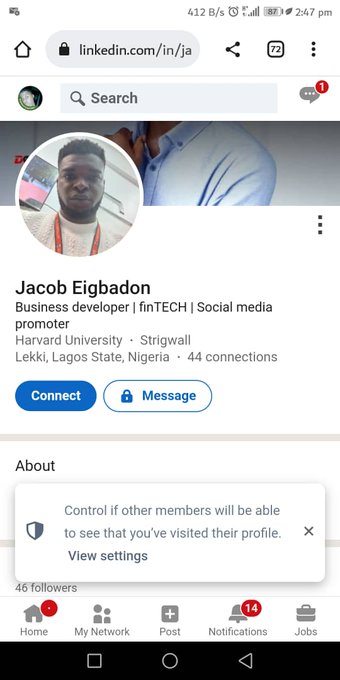 With no proper interview, his first meeting with Jacob started with an assignment to integrate Paystack into a registration website for models. Enthusiastically, Jeffrey submitted the project to him in 24hrs but surprisingly heard nothing from Jacob afterwards for the next two weeks.
Jacob finally contacted Jeffrey again with another project on a landing page, but Jeffrey declined, telling him he wouldn't be able to work for him as he ghosted him for two weeks without any say on his interview. Jacob gave excuses of being busy but assured him of getting the Job. Jeffrey blurntly objected, requesting for an employment letter instead.
Justin and Hailey Bieber Grappling With Marital Struggles After Messy Mean Girl Drama [Report]
Afterwards, Jacob sent him a letter stating his salary and role in the company as an employee but the letter was very vague. Jeffery though uncertain with the development, chose to have faith in the job especially for the fact that he had been jobless for sometime.
Officially, Jeffrey started working at Stringwall on the 25th of February with Jacob being the only contact in the company. He made Jeffrey believe there was somewhat a company structure which Jeffrey never made enquiries on.
At the starting point, Jeffrey built two websites for him, One was on a tea brand named "TwinkleTea", the other was for a real estate company called "Omega Akord". As at that time, Jacob was coordinating communications between a designer and Jeffrey, seeing it wasn't t effective, he Bundled Jeffrey and the designer into one WhatsApp group chat where Jeffrey met the rest of the team.
Thereafter, as a team, their first project was to build an Ed-Tech platform called ISTA and Jeffrey was in charge of development cooperateing with another developer. The team complained to him that they needed a project manager which the company lacks. Meanwhile, Jeffrey was acting as the PM collaborating with the designers, writing issues, assigning tasks to both devs for the project to be traced and streamlined.
Chelsea Appoints Frank Lampard as Caretaker Manager
However, ISTA was an in-house project the company was about to launch so Jeffrey tried providing a direction to it, but Jacob, perhaps saw that as a waste of time, and wanted the team to commence work without proper planning. In addition to this, the team had project from other clients, with this, they were being overworked already but Jeffrey never cared about that.
Meanwhile, as they were building the product, ten days after, Jacob told them to suspend it because there's an important client they needed to build a restaurant menu website for named Crust Cafe which was situated in Lekki and still without a PM provided, they had to deliver the project in three days.
Prior to the new development, Jeffrey then became concerned about the new context switch but looking at the crappy requirements Jacob dropped, Jeffrey believed the project would be straight forward and easy to accomplish. With that, they abandoned ISTA project and began work on Crust Cafe website.
After they dropped the first revision, Jacob being ignorant about design started requesting for changes and this was not in any way making sense to Jeffrey but yet they gave in. The instability persisted until they reached a permanent design acceptable on which the team started building. Jeffrey had an hitch about all these signs but he ignored his guts to take the risk.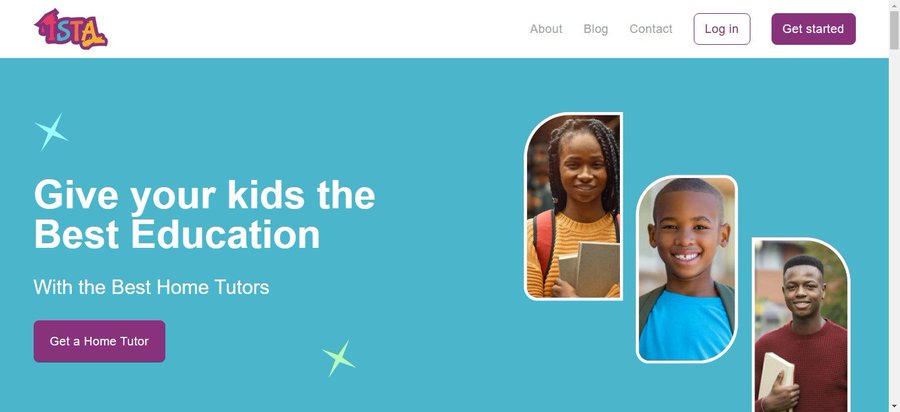 As they progressed, Jacob came to the group to tell them that Crust Cafe wanted a back end to manage their menu (basically CMS) and this was after the website had being re-built. Pissed with the whole senero, Jeffrey asked why it wasnt stated from the beginning and Jacob gave a stupid excuse of not being done with a client's project. Jeffrey knew that wouldn't have happened if they had a proper PM Jacob claimed he was trying to hire.
Instantly, Jeffrey figured out that Jacob knew nothing about handling tech projects seeing he was a very disorganized man. He only had connections to business owners, thereby getting contracts from them as he had already admited that his major problem was delivering a project and not finding them.
Jacob wanted the team to deliver the project (CMS) in 24hrs. At that point, Jeffrey knew Jacob was driving mad so he simply told him that can't be possible at such time frame and suggested they use an out of the box CMS called @sanity to boost the website. To hasten the job, Jeffrey spent 2 days at a friend's place pushing codes and learnt a ton hooking up Sanity to the project while organizing the devs team. They had to even update the CMS entries manually because the menu was based on word document which was 227 in total.
On completion of the project, Jeffrey connected the domain to the website and they celebrated one accomplished project. In the evening of that day, Jacob called Jeffrey to inform him that Stringwall would slash their salaries to half that month because they delivered just one project. Jeffrey made it clear to him that it wasnt making sense because he works as an employee and not a project-bases freelancer. Which Jacob said was not part of their agreement.
He concluded he was going to pay the rest once they deliver the next project by middle of April and they commensed work immediately. With all the efforts put in place, the client of Crust Cafe still requested for some changes on the price menu and a way to order them. This is pointed at when Jacob went to deliver the project to him.
At this point, it was already past Jeffrey due date for his salary and they hadn't still received the half payment Jacob promised. Nevertheless, he continued working on the site, wrangling Sanity to meet the client's need which was ought to have been stated from the beginning if indeed Jacob knew his Job well.
Ronaldinho: Okocha Made Football Listen To Him, He Shouldn't Have Gone To Bolton
Jeffrey couldn't go on anymore on reaching his tipping point without having his salary. Although one of the designers had left already calling Jacob a gaslighter and fraudulent businessman. Amazingly, Jacob begged Jeffrey to finish up the project with the promise of increasing his salary hoping Jeffery would be driven by greed.
Jeffrey called Jacob one evening, but seeing that there was no persuasive measure he could use any longer, Jacob began acting to make Jeffrey believe it was his fault, by not completing the project and filling unreal prices in the CMS.
With rage, Jeffrey took down the website the next morning, which Jacob called him, insisting he concludes the jobs as though he was speaking with influence of some magical powers. Jeffrey refused and sent messages to the rest of the team informing them that they have been duped. Completely, disregarding their efforts, Jacob sent messages to the group saying that anyone who wants to redesign could redesign that he was going to restructure the company
See the Post below: