By Henry Iheanacho 
A Nigerian man has taken to social media to seek the intervention of people in a sensitive matter which involves marriage.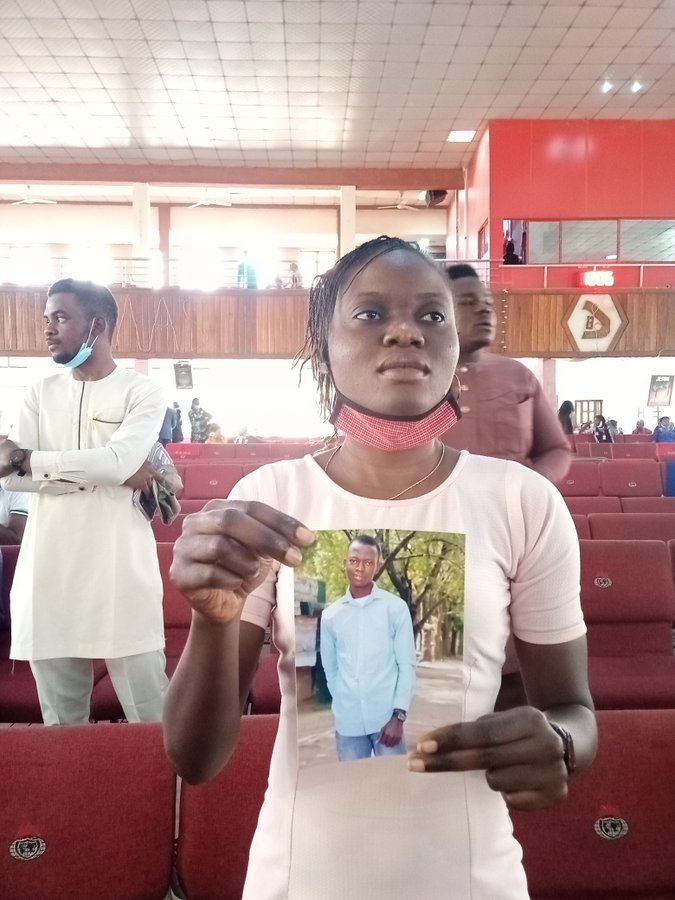 He shared a photo of a lady holding his photograph and revealed that she has been taking it to multiple pastors to pray for him to fulfil his promise to marry her.
According to the guy known as Kingsley, he mistakenly promised to marry her in Easter, but being that it is fast approaching and he is yet to propose, she decided to seek help from the church.
We Are Going to Station – Skit Turns to Reality as Police Refuse to Remove Handcuff from Actor's Hand [Video]
He made a passionate appeal for people to help him stop the young lady from taking his picture to any other church.
"Please you people should help me and tell this girl to stop carrying my picture to church for pastor to pray for me to marry her because I mistakenly said I will in Easter.
I think we all know that when you go to market, not all the goods you price there you end up buying ", he wrote.
See his post: