A secondary school student has been left feeling dispirited after buying gifts for his crush only for her to reject everything.
By Henry
He got his friends to to accompany him as he walked up to where his crush sat during break time and presented her with the gift items.
It was gathered that the incident happened on Valentine's Day. He could be seen in a video holding the items in his hand as she refused to take them from him.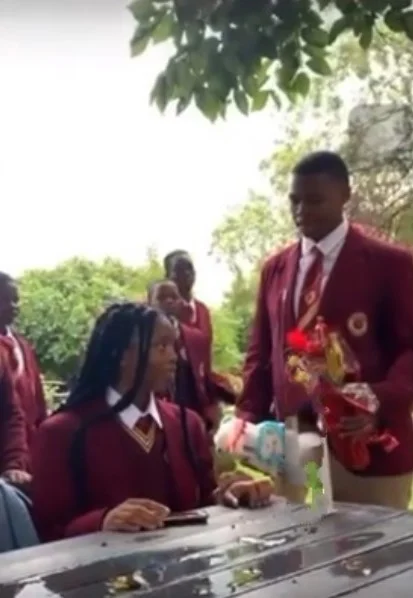 He waited for some seconds to see if she would change her mind and even his friends silently pleaded with her using hand gestures but she remained resolute.
'Eating Fufu Makes Me Run Faster' – Borussia Dortmund Star, Karim Adeyemi Says after Scoring Winner against Chelsea (video)
The student then walked away with his head bent down disappointingly and the girl was still not moved.
Watch the video below:
View this post on Instagram