A group of police officers assaulted a young man indiscriminately in Ayobo area of Lagos state and they were confronted by residents.
By Henry Iheanacho
Some passers-by intervened when they saw about 3 policemen manhandling the guy in their neighbourhood.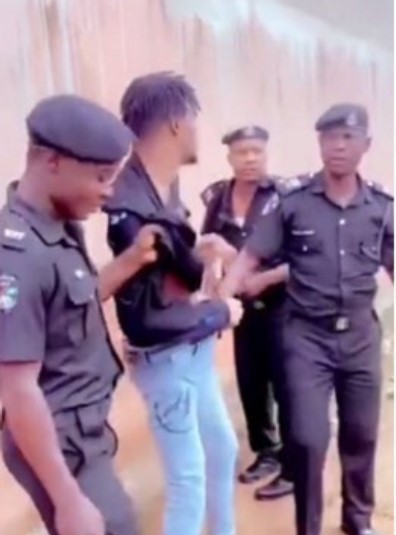 A concerned man decided to capture the harassment on tape but one of the officers asked him to stop recording.
I am Open to Giving Women an Opportunity – Pope Francis to Give Women a Say in Appointment of Bishops 
He quizzed the officer to know what the victim's offense was, but he could not immediately explain why they wanted to arrest him.
Meanwhile, other residents, infuriated by what was happening decided to also confront the other policemen, and demanded that they release the boy.
See the video below
View this post on Instagram