By Henry Iheanacho 
South Africans have taken to microblogging platform, Twitter to share an unusual practice of finding out a kid's paternity commonly referred to as the "African DNA test".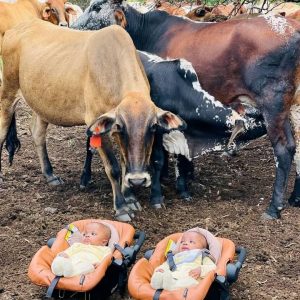 It requires a man or his family taking his newborn kids to a farm with cows and the animals get to reveal what the child is biologically his.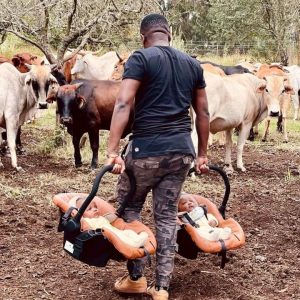 In a tweet, a South African woman shared photos of a father taking two babies to a farm and leaving them on the floor, surrounded by cows.
Other South African Twitter users immediately explained its significance and how it is a form of DNA test.
See tweets below: