Three separate armed attacks in Mexico have left at least 24 people dead, including a dozen police officers, police authorities said.
In the incident which occurred on Monday, October 23, unidentified attackers targeted a security patrol in Guerrero state's municipality of Coyuca de Benitez, prosecutor Alejandro Hernandez said.
Read Also:
Hackers Can Use ChatGPT to Steal your Private Data
Earth 'Under Siege' and on Verge of 'Dangerous' Breakdown 
At least 13 people were killed and two others wounded in that attack, the state prosecutor's office said in a statement, with Hernandez earlier having confirmed that at least 11 of those killed were members of the municipal police force.
Reports say a senior state security official was travelling in his convoy when it was attacked, killing him and his police bodyguards.
Security forces were later seen patrolling the area where several lifeless bodies lay on the ground as a police helicopter flew overhead.
Another attack, in the neighbouring state of Michoacan, left four civilians and a policeman dead, and two others wounded, authorities said.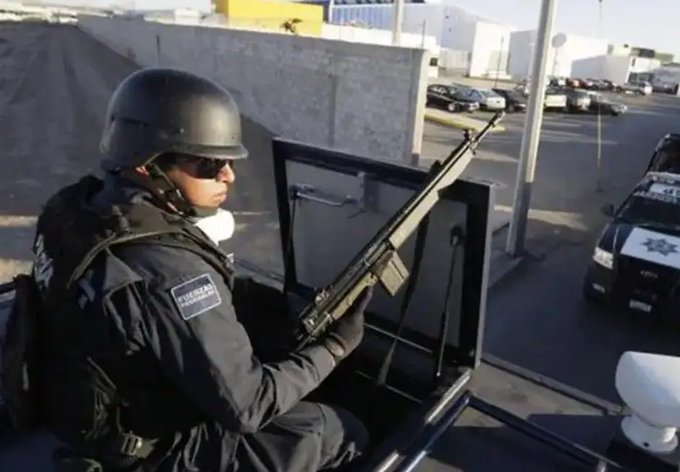 A group of gunmen had attacked the brother of the mayor of the town of Tacambaro, according to the state prosecutor's office.
A restaurant worker and a member of the police force were among those killed, while the mayor's brother was wounded, the statement by the prosecutor said.
In a video posted on social media, gunmen were seen opening fire before fleeing in several vehicles.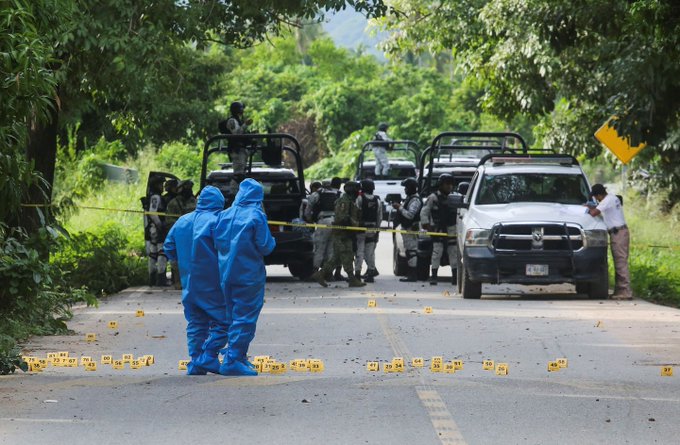 In the third attack, a gunfight between alleged drug dealers in the central Mexican state of Puebla, left at least six dead and two wounded, the regional government reported.
The incident took place in the rural community of San Miguel Canoa, about 120 kilometers (75 miles) from Mexico City.
Over 420,000 people have been murdered in Mexico since the government deployed the military in its war on drug cartels in 2006.
Since then, the country's murder rate has tripled to 25 per 100,000 inhabitants.
Mexico has also registered more than 110,000 disappearances since 1962, most attributed to criminal organizations.
See the video below: