By Henry Iheanacho 
A group of young self-employed Nigerian men have resorted to soaking garri amid the hardship being experienced by many across the country.
The friends who didn't know they were being recorded took to flight upon realising that they were captured on tape soaking garri despite their online reputation as big boys.
Woman Falls in Love with Homeless Man she Tried to Help Outside a Supermarket and They Are now a Family
In a video posted on social media , they could be seen gathering at a spot to get share of the garri. One of the men took to his heels on seeing the camera.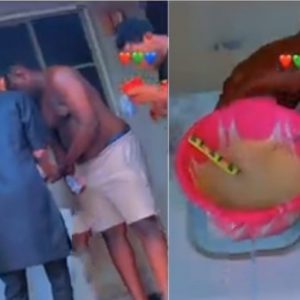 Another guy hid his bowl of garri and stood as though he wasn't taking anything. Meanwhile, the person recording them could be heard teasing them.
View this post on Instagram