A viral video, showing a man, dressed like a titled chief, being escorted by dozens of armed policemen wielding guns, has elicited strong reaction online.
In the video, the man, dressed in flowing gown and red cap, accompanied by dozens of armed police escorts, was walking on foot behind a massive cow which appears to be taken for slaughter.
The Police Force Public Relations Officer, Prince Olumuyiwa Adejobi, has reacted to the video and said that the deployment of policemen to individuals will be "reviewed and regularised".
This was contained in a statement on Wednesday via his Twitter account.
Liang Shi Fails 27th Attempt At Passing University Entrance Exams
The Police PRO's statement was in response to a Twitter account with the name Oluyemi Fasipe, who posted the video requesting to know who the man in the video was and why he had so many policemen securing him.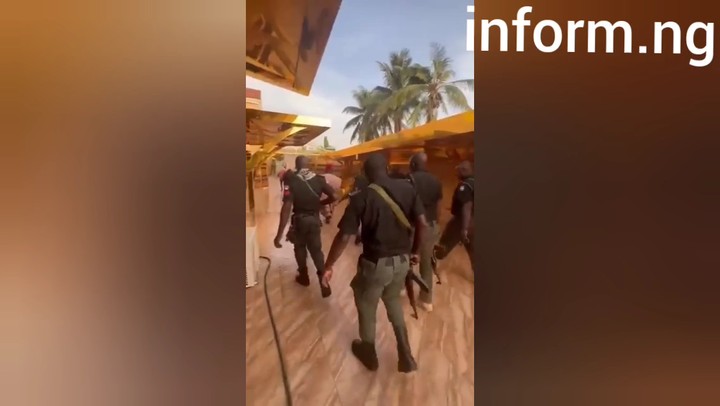 In his response, Adejobi condemned the act which he described as "Disgusting". He also promised to fish out the Policemen in the video and bring them to book.
The statement read: "This is condemned. We will fish out these men. It's even disgusting. We have set up a committee to look into the process of withdrawing our PMF/tactical men from such services and use them for the announced Quick Intervention Squad.
Muslim Pilgrims from Osun State Stage Protest in Saudi Arabia over the Food Being Provided to Them (video)
"Deployment of policemen to individuals will surely be reviewed and regularised. When the committee submits its report, the Ag. IGP will act as fast as possible to implement the policy. We need more men to police than guard individual Nigerians.
"We can assure Nigerians of a better policing system in no distant time."
See the video below: