It was an emotional scene on Wednesday, February 15 as Buffalo, New York mass shooter Payton Gendron was sentenced to life in prison without the possibility of parole, with a judge telling the 19-year-old he deserved "no mercy" before the victim's family member lunged at him in the courtroom.
After hearing emotional statements from the families of the victims, Erie County Court Judge Susan Eagan imposed the mandatory sentence of life in prison without the possibility of parole, saying, "Our characters are being tested, the future of our nation is at stake."
Thieves With Mercedes Robbing Benin Residents Caught By Police & Vigilante (video)
"There is no place for you or your ignorant, hateful and evil ideologies in a civilized society. There can be no mercy for you, no understanding, no second chances. The damage you have caused is too great and the people you have hurt are too valuable to this community," Eagan told Gendron. "You will never see the light of day as a free man ever again."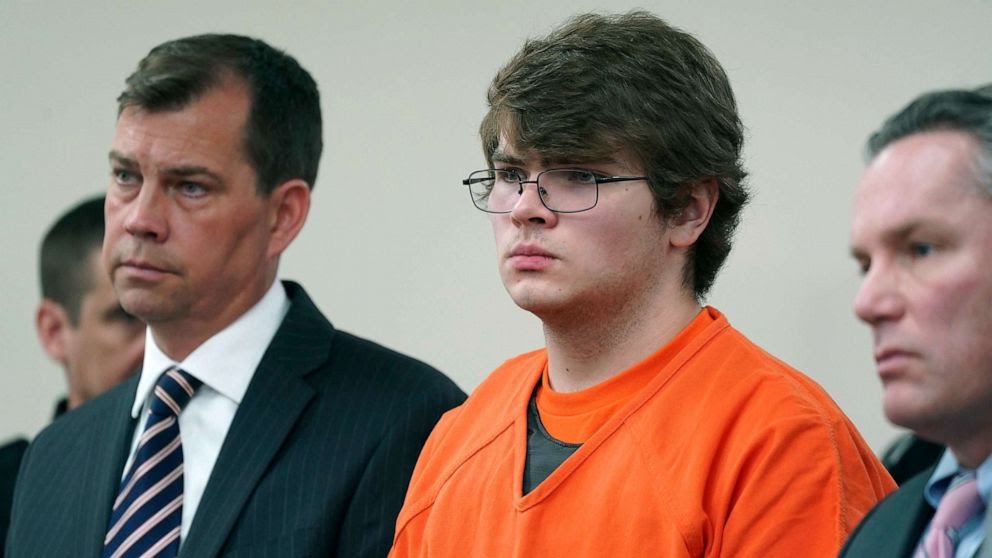 She imposed a sentence of life in prison without parole for each of the 10 victims he killed on May 14, 2022, at a Tops market on the east side of Buffalo and 25 years for each of the three victims he shot and wounded.
During the hearing, an explosive moment occurred while Barbara Massey, whose sister, 72-year-old Katherine Massey, was killed in the attack, was giving an emotional victim impact statement: "I want to personally choke you and leave my fingers on your neck," she said to Gendron.
US Returns $954,000 Former Bayelsa Governor, Diepreye Alamieyeseigha, Loot 
As she was speaking, a relative standing next to her lunged toward Gendron, who was seated at the defense table.
Guards quickly restrained the man as they hustled Gendron from the courtroom. Eagan temporarily halted the hearing and called for order in the court.
"I am sure you all are disturbed by the physicality we?ve seen today. I understand the emotion and I understand the anger but we cannot have that in the courtroom," Eagan said.
Kimberly Salter told the court why she wore red and black for the sentencing: "Red for the blood [her husband] shed for his family and for his community and black because we are still grieving."
3 Feared Killed as Edo Residents Stage Protest over Scarcity of Naira Notes (photos/video)
She read passages from the Bible, emphasizing the scripture, "You will reap what you sow."
Simone Crawley, the granddaughter of 86-year-year-old Ruth Whitfield, the oldest victim killed in rampage, told Gendron, "You clearly did not value your own life, which allowed you to devalue the lives of others."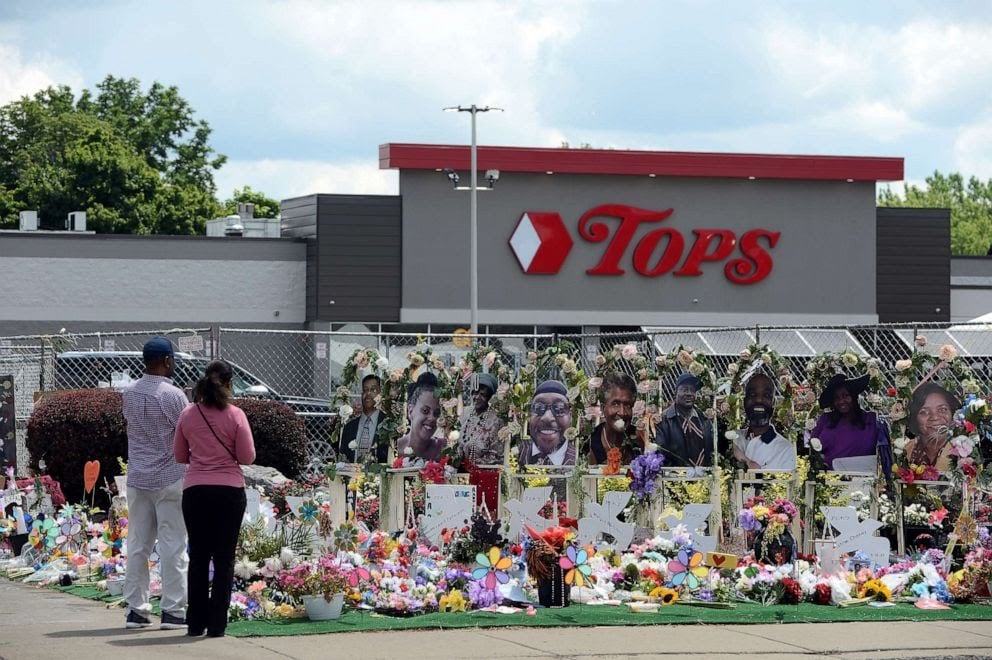 "Even with all the heartache you caused, you have failed to break our family's spirit. You thought you broke us, but you awoke us," Crawley went on. "We all know the pure hatred and motivations behind your heinous crime and we are here to tell you that you failed."

Wayne Jones, the only child of murder victim Celestine Chaney, told Gendron, "You took from us a loving mother, grandmother, sister, aunt, cousin and friend."
"Because of your senseless act, we will never have another birthday, or get together, another celebration," Jones said. "While I was writing this, tears fell from my eyes, thinking about what a beautiful person you took."
Watch videos below: