The Air Force said the ICBM's test reentry vehicle traveled approximately 4,200 miles to the Kwajalein Atoll in the Marshall Islands, showing the "accuracy and reliability" of the U.S. ICBM system.
South Africa Rapper and Businessman AKA, Allegedly Shot Dead in Florida Rd Durban. 
"This launch showcases the redundancy and reliability of our strategic deterrence systems while sending a visible message of assurance to allies," said Col. Christopher Cruise, 377th Test and Evaluation Group commander.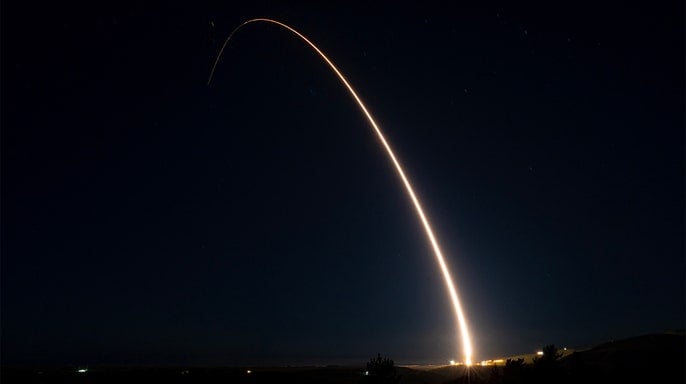 "This multilateral team reflects the precision and professionalism of our command, and our joint partners," Cruise added.
The test launch comes days after the U.S. government shot down a Chinese spy balloon off the coast of South Carolina. The balloon, which traveled across the continental United States before it was taken out, has been linked to a surveillance program run by the People's Republic of China military.
Miracle Survivor Saved after 5 Days under Rubble Says He Drank Urine to Survive after Earthquake Buried him in Turkey (video)
The test also comes after a show of force from North Korea's military, which paraded up to 12 individual Hwasong-17 ICBM launchers.
It also comes as Russia has been threatening for months to use non-conventional means if it's war in Ukraine fails.
Watch video below:
?Report:

To "demonstrate the preparedness of U.S. nuclear forces," the US Air Force Global Strike Command launched an unarmed Minuteman III intercontinental ballistic missile.https://t.co/ptxUEj4ohD pic.twitter.com/knbvYLcXr6

— OsintTV? (@OsintTV) February 10, 2023