Russian president, Vladimir Putin has ordered stronger protection along its border with Ukraine after military drones that the Kremlin said were launched by Ukraine flew deep inside Russian territory, including one that got within 60 miles of Moscow – a breach in Russian defenses .
We Own Lagos, We Own Nigeria – MC Oluomo's Son Writes as Tinubu Emerges President-elect
Russian officials said the drones caused no injuries or significant damage, but the attacks on Monday night and Tuesday morning, February 28 raised questions about Russian defense capabilities more than a year after Russia invaded Ukraine.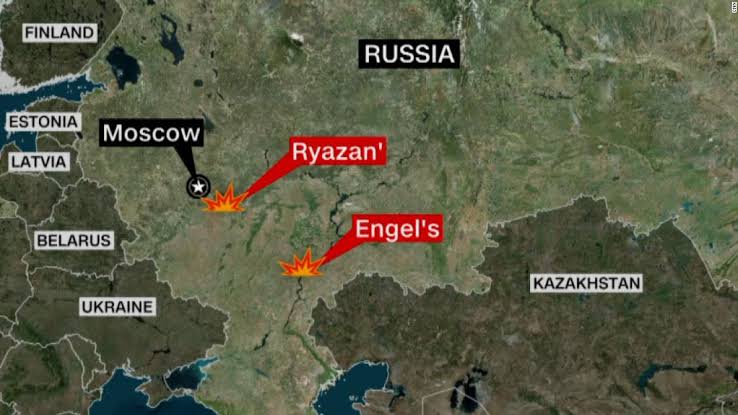 Ukrainian officials have not immediately claimed responsibility, but they have avoided directly acknowledging responsibility for past strikes and sabotage in Russia.
Investigative Journalist David Hundeyin Shares "Proof" as He Continues to Allege "Crude Election Rigging " Across States (Video /Photos)
While Putin didn't refer to any specific attacks during a speech in the Russian capital on Tuesday night, his comments came hours after drone attacks targeted several areas in southern and western Russia and after authorities closed the airspace over St. Petersburg in response to what some reports said was a drone in the area.
The drone attacks targeted regions inside Russia along the border with Ukraine and deeper into the country, according to Russian authorities.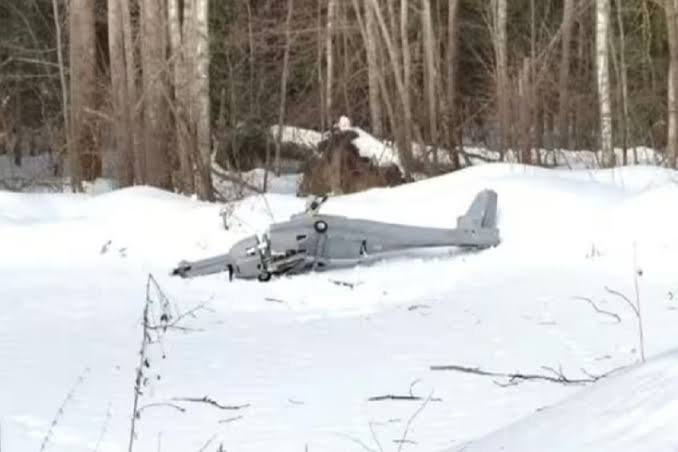 A drone fell near the village of Gubastovo, 60 miles southeast of Moscow, said Andrei Vorobyov, the governor of the region surrounding the capital.
The drone didn't cause any damage, Vorobyov said in a statement. He didn't specifically describe the drone as Ukrainian, but said that it likely targeted "a civilian infrastructure object."
The drone reportedly has a range of nearly 500 miles but isn't capable of carrying a large load of explosives.
Russian forces early Tuesday shot down a Ukrainian drone over the Bryansk region, local Gov. Aleksandr Bogomaz said in a Telegram post.
Three drones also targeted Russia's Belgorod region, near the Ukrainian border, on Monday night, with one flying through an apartment window in the capital, the city of Belgorod, local authorities reported. Regional Gov. Vyacheslav Gladkov said the drones caused minor damage to buildings and cars.
Investigative Journalist David Hundeyin Shares "Proof" as He Continues to Allege "Crude Election Rigging " Across States (Video /Photos)
The Russian Defense Ministry said that Ukraine used drones to attack facilities in the Krasnodar region and neighboring Adygea. It said the drones were brought down by electronic warfare assets, adding that one of them crashed into a field and another diverted from its designated flight path and missed an infrastructure facility it was supposed to attack.
The Russian Defense Ministry said it was conducting air defense drills in western Russia.
Last year, Russian authorities repeatedly reported shooting down Ukrainian drones over annexed Crimea. In December, the Russian military said Ukraine used drones to hit two bases for long-range bombers deep inside Russian territory.