More than 1,400 killed as 7.8-magnitude earthquake hits Turkey and Syria: Terrifying videos show huge destruction after families were crushed in their sleep by 'record' quake felt as far afield as Egypt
Man with Dreadlocks Embarrassed as Pastor Uses Him as Example of Who Ladies Shouldn't Choose 
More than 1,400 people have been killed and thousands more injured in a catastrophic 7.8-magnitude earthquake that rocked Turkey and Syria overnight, flattening entire neighbourhoods while many families were still asleep.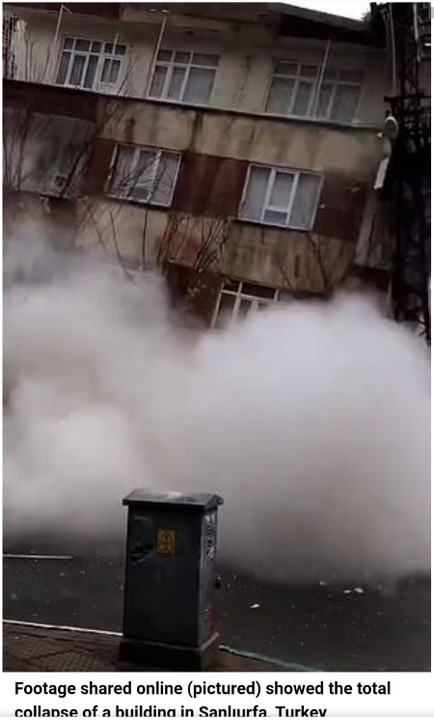 Tremors from the deadly quake – which lasted about a minute and could be Turkey's largest ever – were felt as far away as Egypt, Lebanon and the island of Cyprus, while a tsunami warning was briefly issued by authorities in Italy along the country's coast.
Residents were jolted awake and fled from their homes in terror into the cold, rainy and snowy night across southeast Turkey and northern Syria, taking shelter in cars from a wave of at least 40 aftershocks and collapsing buildings.
Concerns grew for people trapped under the rubble as thousands of rescue workers jumped into action, searching through tangles of metal and giant piles of concrete for survivors who could be heard calling out from underneath the wreckage.
I Was A Drug Addict — Man Shares Recovery Journey After Meeting Tony Rapu (Video)
Terrifying videos and pictures from across the region showed the huge destruction wrought by the quake. One clip from the border town of Azaz, Syria, showed a rescuer desperately running through a field of debris with an injured child in his arms, while another showed the total collapse of a building in Sanliurfa, Turkey.
See clip below :