We stand with Kelechi Nwakali. The midfielder's alleged treatment at the hands of SD Huesca is wrong and example of everything that football should not be. Yesterday, the La Liga 2 side revealed they had terminated the Nigerian baller's contract but all is not as it seems.
In a statement, Kelechi revealed the club has been sidelining him since they tried to stop him from attending AFCON earlier this year, telling him the tournament "isn't important". Since returning, he claims the club have been withholding his wages.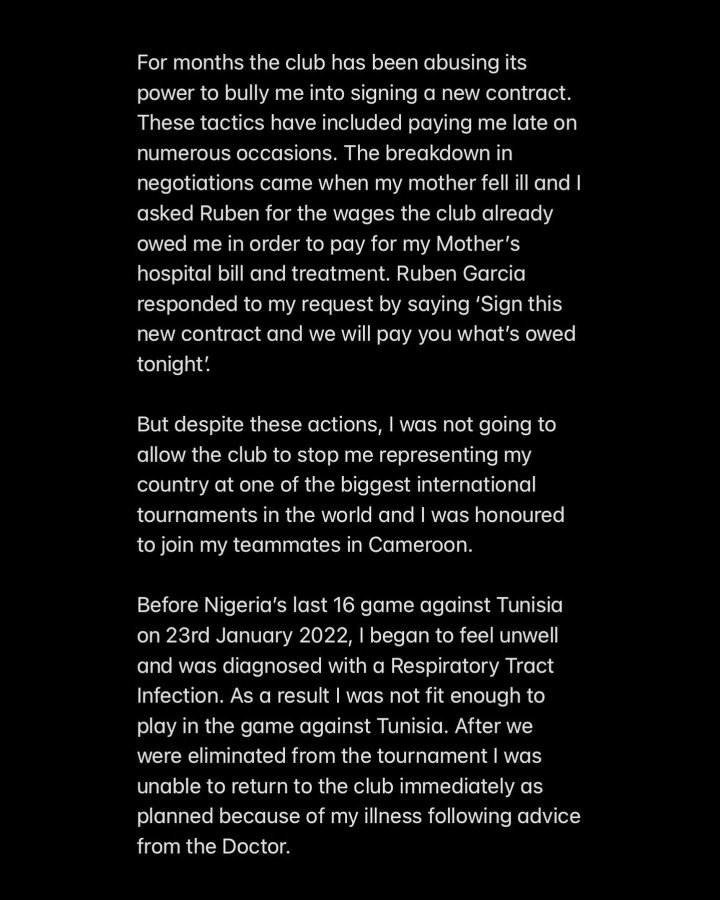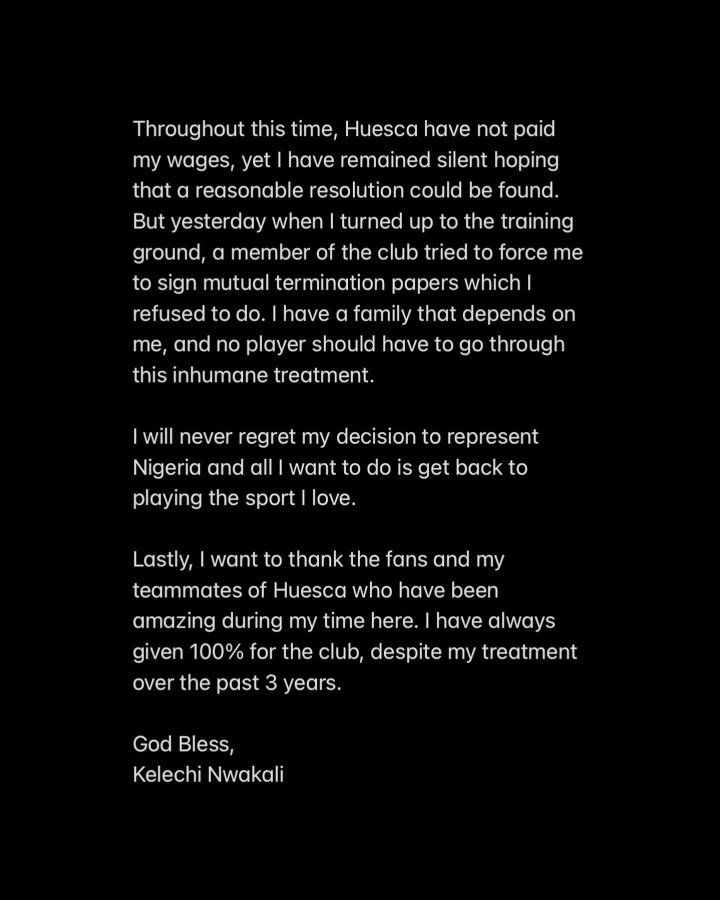 The situation has since worsened with the 23-year-old being fined for not returning to training due to illness and being forced to train in isolation.
African-American Inmate Planning to Visit Africa, Marry Many Wives and Become King with $4 million Is Shocked as He Discovers that Africa Isn't Really What He Thinks It Is
No one should be victimised within their working environment. No one should be told their national team doesn't matter.
In a time in which we are speaking on players' mental health and wellbeing, it should be the priority of clubs to look after their players and not use them as pawns in a bigger game.
Huge respect to Kelechi for standing his ground, and speaking out about his horrible ordeal.
We stand with Kelechi Nwakali. The midfielder's alleged treatment at the hands of SD Huesca is wrong and example of everything that football should not be. Yesterday, the La Liga 2 side revealed they had terminated the Nigerian baller's contract but all is not as it seems. pic.twitter.com/ZXjGWfSmDF

— VERSUS (@vsrsus) April 6, 2022
,©Culled