Nobody would have predicted such a dastardly act for the town known over the years to be calm, peaceful and accommodating of people of other tribes.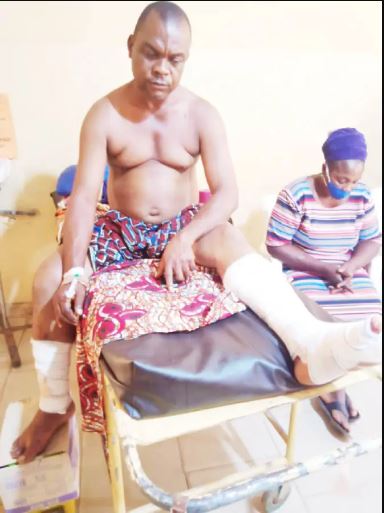 Mr Benjamin Ozulumba, a victim
Soem days ago, the enduring peace in Owo town, Ondo State, was shattered last Sunday following the brutal murder of congregants worshipping at the St. Francis Catholic Church Owo.
Nobody would have predicted such a dastardly act for the town known over the years to be calm, peaceful and accommodating of people of other tribes.
According to Alhaji Abimbola Omoloja, a high chief in Owo, "Owo means the place of honour. We honour ourselves and we also honour visitors, we accept people into our folds. The population of none natives is more than that of the natives. We have Ebiras, Kabbas, Kwales, Ibos, Hausas and people from other tribes. We have all these people and we have been living together peacefully. Hausas, Ibos and Ebiras have been installed as chiefs in Owo."
Shock As Two White Men Are Seen Pounding Yam For An Event (Video)
In relation to last Sunday's tragic incident, he said although in recent times they have been having partial destruction of people's property in the farms, the town or even the state has never had it so bad.
"It was a bad Sunday for this town. Immediately after the incident, we were invited to the palace by his royal majesty. When we got there, we saw the gravity of what happened. We will continue to pray that this type of thing would never happen again."
Mr Benjamin Asowa, a civil servant and one of the victims of the terror attack, who spoke to Daily Trust from his sick bed at the Federal Medical Centre, Owo, said "The mass just ended with the priest saying 'go in peace', and all of a sudden, we heard a gunshot. A young boy who sells sweets by the Church gate had been shot. People started running helter-skelter. Then, there was an explosion, in fact it was difficult to remember. About four or five of them started shooting at us. I saw a small boy looking for his parents, he was killed. They didn't spare anybody. Suddenly, a bullet hit me in the leg, all the people around me were dead. They were all young boys. My wife is also on admissions as she was affected by the explosion. The way they carried out that operation, it was like they were trained for it and their mission was to wipe out everybody. Some strange people have taken over, we don't understand what is happening anymore."
He appealed to the government to take the issue of security seriously.
Faith Okorie, another victim
Another victim, Mrs Precious Sunday, was shot at the back and close to the breast. While writhing in pain, she also told Daily Trust on Sunday about her experience. She said it was by the grace of God that she survived the attack. "I was in the Church with my three children, one of them – a four-year-old, was also shot and is receiving treatment at the children's ward.
I never believed such a thing can happen in the Church and in a town like Owo which has always been peaceful."
The 35-year-old woman who claimed to be a businesswoman however said she can only pray that God forgives those who perpetrated this evil.
Mr Benjamin Ozulumba, a 49-year-old sawmiller, in his own account, said "It was just like a scene from a horror movie, in fact it is difficult to describe. I was sitting with my 78-year-old mother, Mrs Bridget Ozulumba, at the time. The explosion affected my two legs but killed my mother. We were trying to escape when the explosion landed, I'm still in shock but my wife and five children survived unhurt."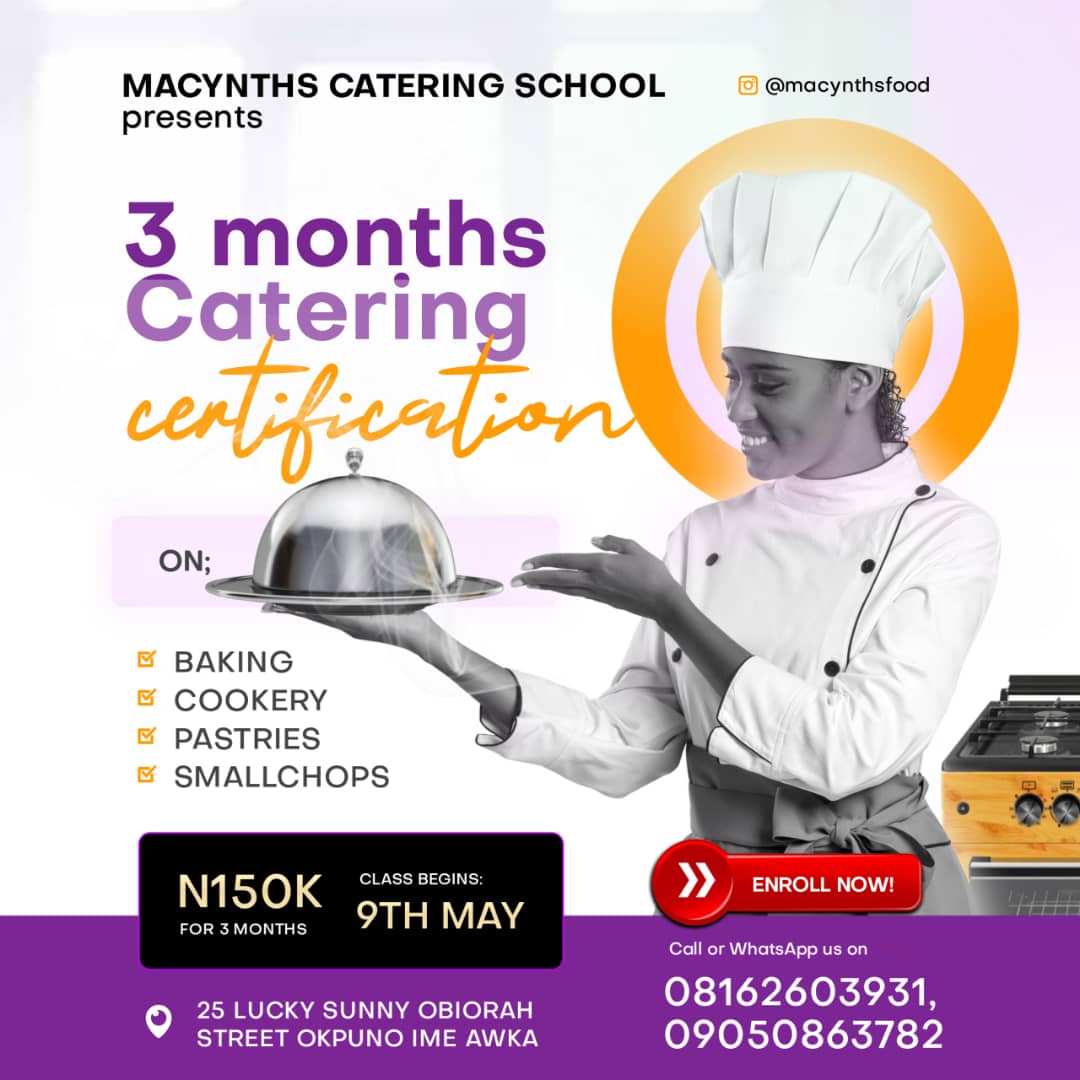 Mrs Gloria Okorie was also one of the worshippers in Church on that dark Sunday. She had gone with her five children. She said one of her children Faith Okorie was shot, but the rest escaped. It was later l learnt that the Rev Father hid my children in the toilet. We jumped over the fence; and those in the market assisted us through the fence.
She was full of prayers for those who have been assisting the victims through donations and other means.
For one of the victims, Mrs Caroline Agboola Aina, popularly know as Iya Alakara (bean cake seller), the story was not the same for her because she never made it.
The 69-year-old woman who sells akara close to the Church was hit by a bullet and died on the spot.
Her sons Agboola Olalekan and Agboola Michael told Daily Trust that they were in Lagos when he heard the sad news of their mother's death. "I was shocked and had to rush down. She was a good woman. She calls her children every morning and evening on phone just to pray for us. She was a crazy giver," said Michael.
One of the leaders in the street where the Church is located, Mr Ojowa Clement, who saw the bandits when they arrived the Church, said they did not suspect that they were on such a mission.
According to him, "I was sitting outside the house with my wife and other people when they trekked from that path (pointing to a narrow path close to the Church). They came on foot and were carrying sacks. They even stopped at a point to buy roasted corn. We didn't pay them any attention until they got to the front of the Church and approached the driver of a Golf car and asked for his car key. When he resisted, they brought out a gun and the man cooperated and ran away. By this time, a small boy selling sweet was walking away; they called him back and shot him dead.
"At this point, we all ran inside and hid. They even shot at our house (pointing to bullet holes in the building) but none of us was affected. After about twenty minutes, the gunshot stopped and then people were wailing and crying. I have been sick since then because I have never witnessed this type of thing."
Shortly after the incident, Governor Rotimi Akeredolu who was in Abuja for an official engagement cut short his assignment and came back to Owo, his hometown.
Akeredolu immediately had a meeting with heads of security agencies where he was briefed. Reacting to the sad incident, he said he was deeply saddened by the unprovoked attack and killing of innocent worshippers at the St Francis Catholic Church.
According to him, "the vile and satanic attack is a calculated assault on the peace-loving people of Owo Kingdom who have enjoyed relative peace over the years.
"It is a black Sunday in Owo. Our hearts are heavy. Our peace and tranquillity have been attacked by the enemies of the people. This is a personal loss, an attack on our dear state.
"I have spoken to the Bishop of the Catholic Diocese of Ondo, Most Reverend Jude Arogundade. Similarly, I have had to cut short my party's national assignment in Abuja and visit Owo immediately."
Akeredolu promised that they will work hard to ensure they get the perpetrator and bring them to book.
The Church has also approached the state government to make arrangements on how to bury the dead. Forty corpses, according to the Catholic Bishop of Ondo Diocese Reverend Jude Arogundade, are at the Federal Medical Centre Owo, St Louis Hospital and some private hospitals in Owo.
Governor Akeredolu has also announced that the Church will provide land, in a good environment for mass burial, which will be made a park.
Truck Driver Hailed A Hero After He Risked His Life To Drive A Burning Truck Out Of A Residential Area (Videos)
Individuals and organisations are already making donations. APC leader Asiwaju Ahmed Tinubu during a visit to Owo within the week donated N50m to the victims and N25m to the Church. The governor's forum also donated N50m to the victims.
Afenifere leaders were also at the scene on Thursday where its leader Pa Ayo Adebanjo called on the people to be ready to protect themselves.
Pa Adebanjo, while sympathizing with the people of Ondo State, the governor, Olowo of Owo Oba Ajibade Gbadegesin, and the Catholic church, called for a proper review and introduction of community policing.
The Chief Medical Director of the Federal Medical Centre Owo, Dr Liasu Adeagbo Ahmed, told Daily Trust that the Federal government has directed that they should not collect any money from the victims. He said NMA BEDC, First Bank and other health international organizations are also on ground to assist the victims. They brought blood, consumables and other forms of support.
Truck Driver Hailed A Hero After He Risked His Life To Drive A Burning Truck Out Of A Residential Area (Videos)
Meanwhile, President Muhammadu Buhari has sympathized with the Church and victims. Some state governors, groups and organisations have also visited the scene, the palace of the Olowo of Owo Oba Ajibade Gbadegesin Ogunoye and Governor Akeredolu's home to sympathize with them.
At the moment, arrangements are being made to bury the dead while efforts were also being made by security forces who are working jointly to apprehended the bandits.
The news of the rumoured arrest of the suspects filtered in Thursday night and residents who have been mourning the death of their loved ones to the heinous crime besieged the palace of Olowo to catch a glimpse of bandits.
Addressing the crowd in Owo dialect, Oba Ogunoye asked them to remain calm, saying he heard the same unconfirmed news just like the residents heard that the assailants had been arrested.
Child Comedian, Kiriku Thanks God for Blessing Him with Two Mercedes Benz
Our correspondent however contacted the Police Public Relations, Mrs Funmilayo Odunlami to confirm the arrest and she simply replied: "I'm not aware."
A source within the palace of Olowo however told our correspondent the information was only a rumour.
The source who didn't want his name mentioned said: "It was only a rumour. The youth besieged the palace in their thousands when the rumour broke out, but it was discovered to be false alarm. It was later discovered that some Fulani/Hausa guys were arrested around Owo/Benin boundary with arms."
***
Source: Daily Trust