Happening since morning, Ibeno L.G.A of Akwa ibom state, was today invaded by Nigerian Army, lead by an informant one officer Kehinde Olatunji AKA 'Sheggey', to destroy bunkering diesel depot in Esit Urua community in Ibeno, and Ama Friday, also in Ibeno.
Elon Musk Names Linda Yaccarino as Twitter's new CEO
Diesel worths over 200 million was affected, while the army made away with drums of diesel.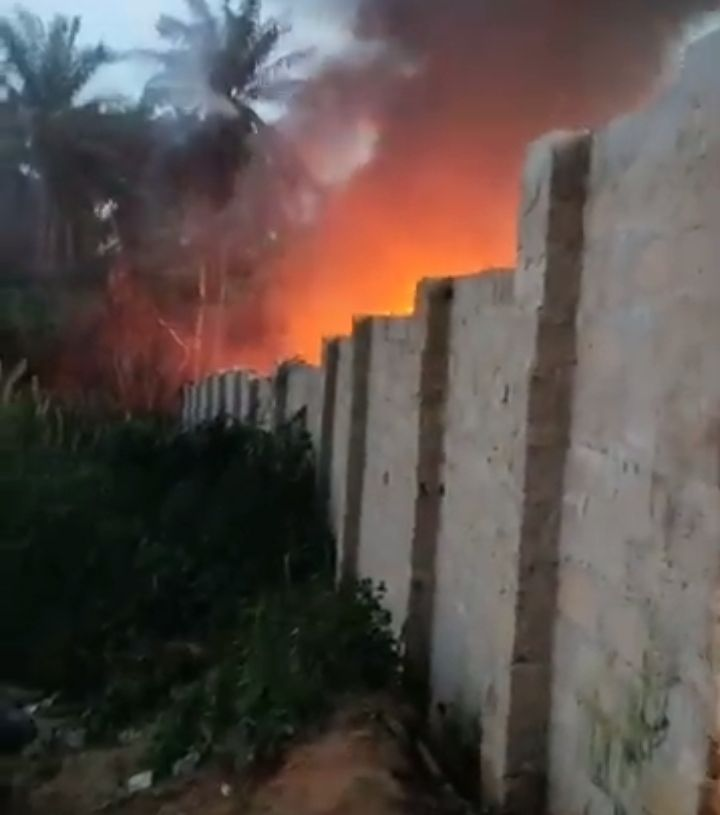 Properties were also destroyed.
Sheggey use to serve in Eket, he had misunderstanding with a driver over his usual settlement, this led to him burning the drivers Toyota Dyna and the diesel the driver was carrying, this caused serious issue between him and his superior, he was transferred to Portharcourt, where he went and mobilized Army unit in Bori, and they invaded Ibeno.
See the video below:
https://youtu.be/NVTviBkD6B0https://youtu.be/NVTviBkD6B0